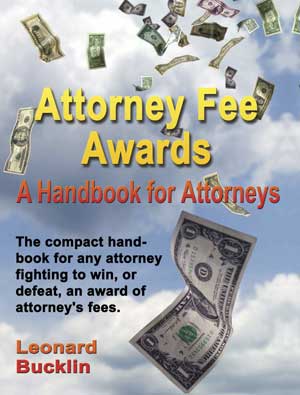 Front cover of the soft bound book version of Attorney Fee Awards: A Handbook for Attorneys.
Attorney Fee Awards is a handbook of law, tips, tactics, and deposition and motion forms (including deposition question outlines for expert depositions). You get the litigation lawyer's basic reference for recovering, or defeating, an award for attorney fees.
Attorney Fee Awards is sold here in the authorized eBook format, so you can easily open, copy, read and use, all the contents, from your computer. Copy and paste and print forms from the eBook in your computer. Copy and paste text and quotations into your briefs. Use it today!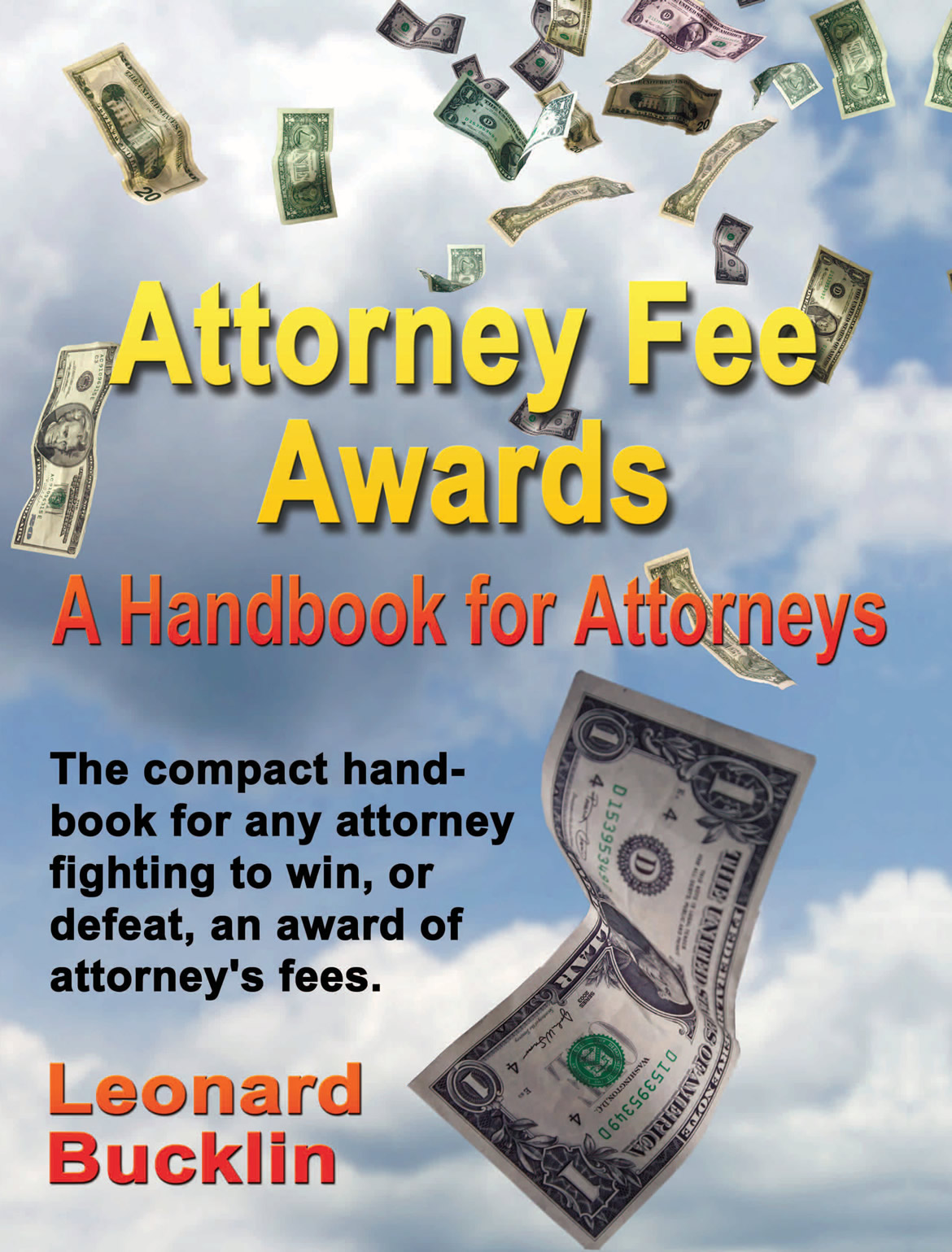 ---
Use your book --- with all its forms --- just minutes from now! We deliver electronically --- as the integrated last part of the purchase process, when your browser is automatically redirected to a new webpage. There's a link on the webpage for you to click to download your purchase.
Read it now. Print it now. This book is furnished in PDF format, right to your computer. It is not "shipped," with additional cost, expense, and delay. Importantly, the PDF is delivered "unlocked". That means you can copy and paste Attorney Fee Awards: a handbook for attorneys into your word processor. (The latest versions of Word or WordPerfect even allow you to open a PDF directly into your word processor program). Print and modify any form you need, just minutes from now.
---

Our "100% money back, No Questions Asked, Guarantee."
If you don't totally agree that the book with all its forms is worth every penny, simply tell us within 60 days to refund your money. You keep our book; we refund your money. What could be better!